Providing quality, accessible & affordable healthcare for pets in Didsbury, Doncaster, Kingswinford, Reading and the surrounding areas.
A BIT ABOUT US.
Harrison Family Vets are a family owned, independent practice providing pet healthcare that is second to none. We aim to make quality healthcare accessible and affordable. Located in modern spacious buildings, our state of the art clinics boast extensive facilities including on-site laboratory, full x ray suite, operating theatres, and ultrasonography. From routine consultations to more complex surgery, we provide nose to tail healthcare throughout your pet's life.
Harrison Family Vets understand pets. We are all pet owners and know that every pet is a much loved family member. Caring for pets as if they were our own is at the heart of Harrison Family Vets.
Our spacious car park will ensure you can always park close to our door. The welcome room design ensures you will enjoy your own space with minimum stress. Mood lighting differs throughout the clinic so for example the wards have softer and warmer lights than the clinical areas. In the separate dog and cat wards, we also use aromas for relaxation in addition to music specifically designed to reduce stress for dogs and cats.
FEAR FREE.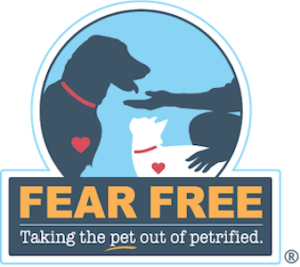 Here at Harrison Family Vets, we really do believe that Pets are family. We know all too well that some pets find the trip to the vets incredibly stressful and fear inducing, with some of our own pets feeling that way too! We also know how upsetting and stressful it is for you as their pet parent to put them through these visits, so we are committed to finding a way in which this fear, stress and anxiety can be reduced for all involved!