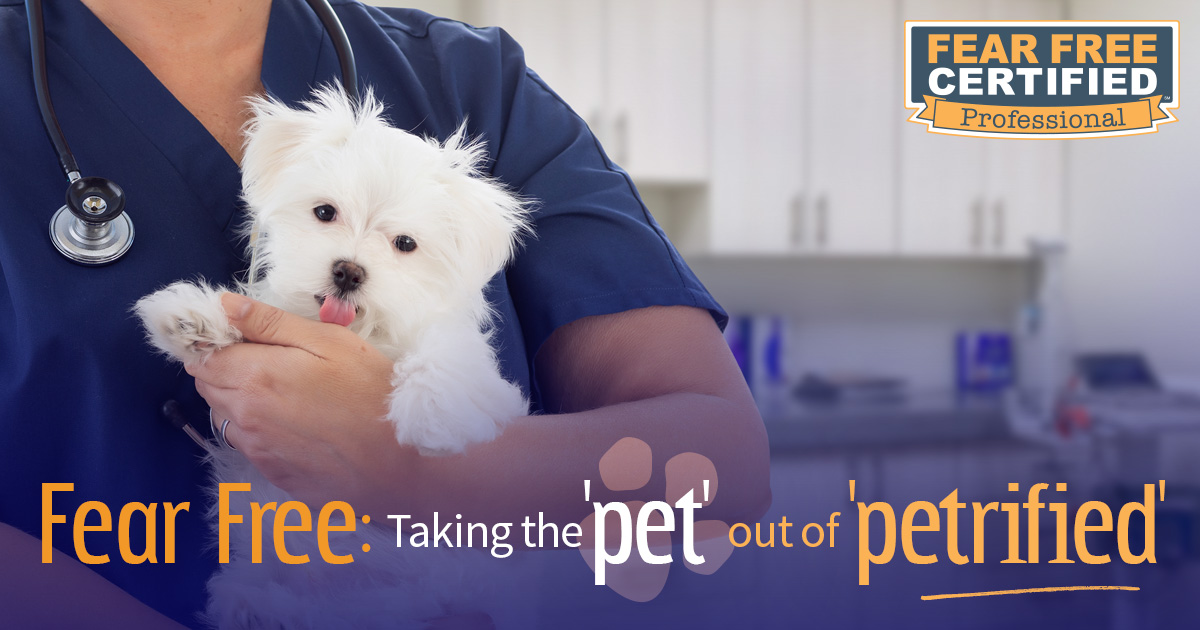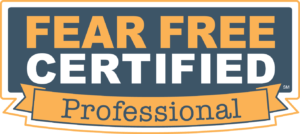 Here at Harrison Family Vets, we really do believe that Pets are family. We know all too well that some pets find the trip to the vets incredibly stressful and fear inducing, with some of our own pets feeling that way too! We also know how upsetting and stressful it is for you as their pet parent to put them through these visits, so we are committed to finding a way in which this fear, stress and anxiety can be reduced for all involved!
At Harrison Family Vets, we strongly believe that this is the way to practice veterinary medicine, so all our team members (including the non-clinical team) have undergone training to become qualified as Certified Fear Free Practitioners to help you and your pets. We are passionate in our mission to protect our patient's emotional wellbeing, which means that they are healthier, and much happier to visit our teams!  It also means that as a pet owner you will have a more enjoyable visit to the vets and as a veterinary team we see real gains, we really do not enjoy seeing pets stressed either!
We truly believe in the Fear Free mission to "take the pet out of petrified" and it is a fundamental part of our culture. We will be developing this mission over the coming months and will aim to share our success stories with you along with a series of helpful videos with hints and tips as to how you can help your pet to have a Fear Free visit to our veterinary practice. We will also keep you updated on the changes we make to our clinics and our approach to treating your pets to reduce the FAS.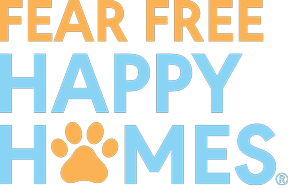 Fear Free® Happy Homes is just for you—the loving, doting pet owner. We're here to give you full (and completely FREE) access to the…
What can I do as an owner to make…
…

my dog's visit

to the vets less stressful?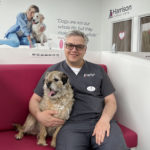 There are many things you can do to make your dog's visit to the vets less stressful for all involved. To start, we need to think about your dog's safety, so a well fitted collar and lead is essential when visiting the practice. This not only keeps your pet safe but enables our team members to handle and hold your pet in ways that are less stressful and more comfortable.
If your dog does become worried and anxious at the vets, you could place a bandana on them, sprayed with pheromones or Pet Remedy to help ease their anxiety (which we can supply). When traveling to the vets ensure your pet is safely and securely restrained in the car. You could try playing classical music to help create a more calming atmosphere; staying calm yourself will also be a huge help. If your pet is still unhappy about the visit, then please chat to us about various dietary or herbal remedies and even prescription medicines that we can offer to reduce anxiety.
Remember to pack your dog's favourite treats to encourage a positive association to their trip to the vets. Unless your pet is undergoing an anaesthetic or possibly blood test, then the general rule is that treats are great!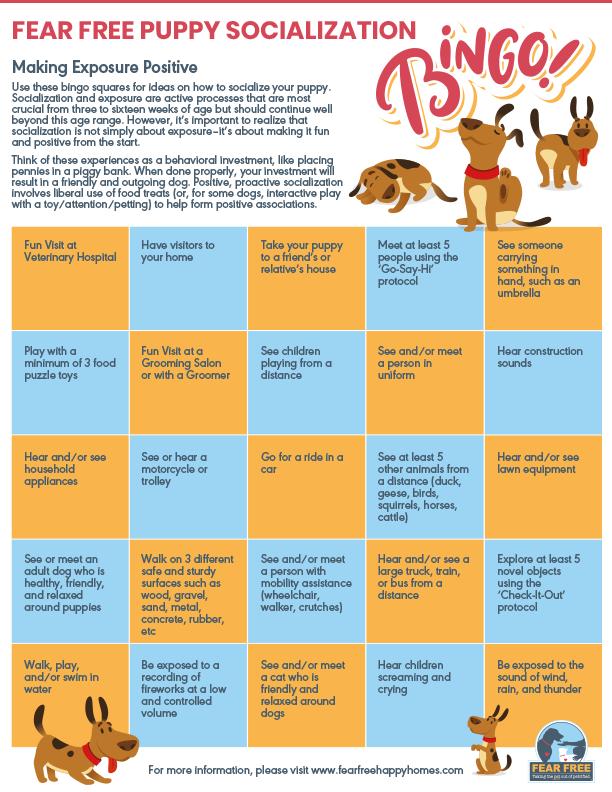 …

my cat's

visit to the vets less stressful?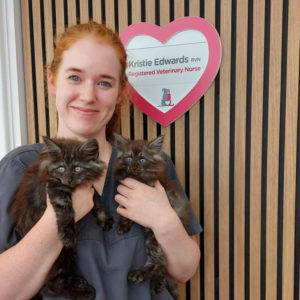 There are lots of things we can do at home to make our feline friends feel less stressed when visiting the vets.
Let us talk about cat carriers: we need to make the cat carrier a less scary place. We recommend a sturdy plastic or metal wire carrier with more than one opening. Ensure this carrier has nice soft bedding in it or an item of your own clothing with a familiar smell. Introduce the cat carrier into your home by placing it in your cat's favourite spot with the door open and treats or toys inside. If we make the carrier an area of familiar comfort this will reduce their levels of fear, anxiety, and stress (FAS) when visiting the vets.
You can always introduce feline pheromone sprays or Pet Remedy into your home and onto the bedding of your cat carrier which will also help. You can always bring along your cat's favourite treats, toys or if they enjoy being groomed, their brush.
Strangely enough it is best to avoid holding the carrier by the handle, which tends to cause the carrier to rock. Ideally holding the basket in your arms allows for a smoother journey for your cat which they will really appreciate.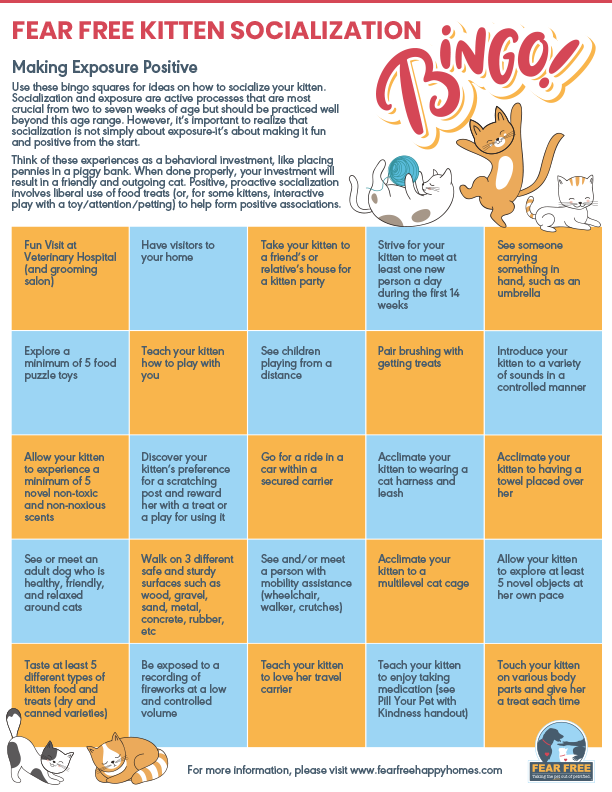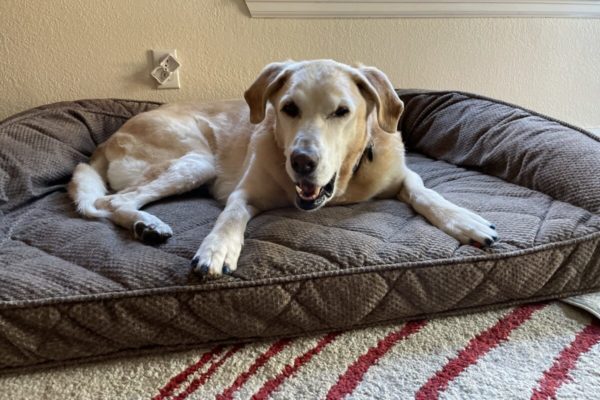 Reading Time: 4 minutes It's an immense privilege to have loved my Lab mix, Rio, for over 12 years. My husband and…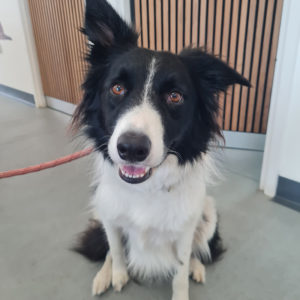 We came to Harrison Family Vets when they first opened, as I was not happy with the way the previous vets were treating Bailey – who we had as a 2 year old rescue from January 2021 leading up to a traumatic vaccination.
He is a very nervous 5 year old border collie, who has to see the same person at least 3 times before he will go anywhere near them.
At previous vets he was seen by someone different each time which didn't work for him at all.
I asked at Harrisons when they first opened if I could just sit in the reception every so often for him to get used to the environment, we went in at lunchtime when no one was in for appointments.
They were very helpful, Hayley is one of his best friends now, as she always gave him space, let him go to her when he was ready, but encouraged him too, and slowly he went to say hello.
He now races to the office to see Hayley!
When we first started going, he had his tail between his legs with ears back and very nervous of any different noises, he didn't want to go into the consulting room as an enclosed space, showed teeth when people got too close, there was no chance of doing any check-ups, injections were definitely a nono and even when trying to handle him around the collar, he swung round.
We were trying a muzzle, but that made him more nervous, and difficult to get on him
Since we have been going, we went from seeing Hayley in reception once a fortnight until he was happier in himself in the environment, going in with a waggy tail and happy to stay there.
Then we started seeing Yvette once a fortnight for socialising in the consulting room, to joining the wellness plan, he managed to have his booster injection after working towards doing it for 4 months, we are still doing once a fortnight working towards toe nail clipping and getting on with Helly.
He has been going in every time as a happy dog, takes over the reception and wants attention.
He has been made very welcome from all the staff at the practice and I would recommend anyone to give Harrisons Family Vets, in Woodley, a go.
He now goes straight in consulting rooms, Yvette can now use a stethoscope on him.
Thank you Harrison's, from Bailey
We came to Harrison Family Vets when they first opened, as I was not happy with the way the previous…read more →
We moved Lola to Harrison's when she was 1, after having several very horrible experiences at her previous vets which…read more →