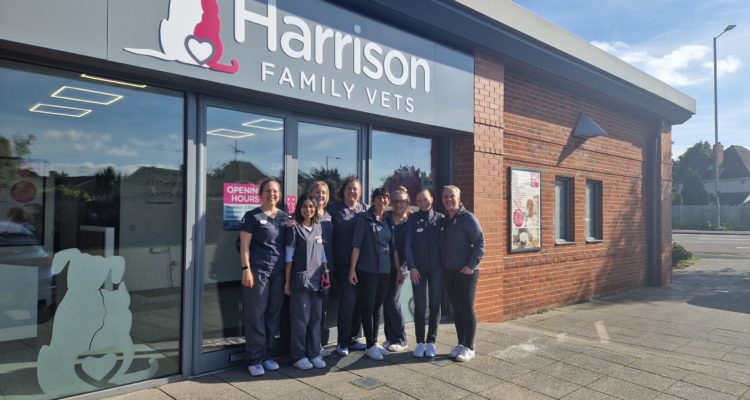 Harrison Family Vets Reading achieves UK's 'Fear Free' first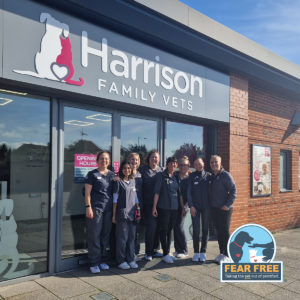 More than 1,350 UK veterinary professionals are already certified on an individual basis by Fear Free, but our Reading clinic is the first to gain practice-level accreditation outside the US following an assessment and inspection process.
Our Reading team spent several months working with the team at Fear Free to enable inspection and certification to take place in the UK and we now plan to secure official Fear Free status for every site in our group, both now and in the future.
Delighted
Operations director Kristie Faulkner said: "We are delighted to have achieved this certification as we wholeheartedly believe that this is the best way to carry out veterinary practice for clients, the team, and most importantly the pets.
"We aim for all of our clinics to reach this standard in the immediate future."
The Fear Free movement was developed to reduce the impacts of stress and anxiety for patients visiting veterinary practices and was founded by US vet Marty Becker in 2016.
FAS triggers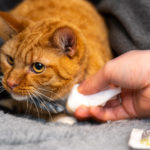 Dr Becker said: "Fear Free uses clinically proven protocols to remove or reduce fear, anxiety and stress (FAS) triggers; it takes steps to mitigate FAS so that the pet feels safe and calm during a veterinary visit.
"The worst thing for a pet parent to feel is that they're 'hurting their pet by trying to help them'.
"In a Fear Free Certified Veterinary Practice, we 'take the pet out of petrified and put the treat into treatment'. Expect tails to wag and cats to purr."
The practice certification process was led by Harrison Family Vets group clinical director, James Harris. He said: "The message behind Fear Free in protecting the emotional well-being of pets under our care fitted easily with our own beliefs. Taking this to the next level required an open and honest team conversation, development of realistic protocols and a subtle change in behaviours to ensure we always put the pet first within a supportive work environment.
"Most of the changes have been doing things differently rather than actually doing more."
No precedent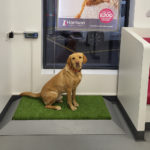 Initially, Harrison Family Vets had committed to certifying all team members – clinical and non-clinical – but decided to take the next step despite there being no precedent for practice accreditation outside the US.
Ms Faulkner added: "When we first learned about Fear Free from a former American colleague, we were told that it is a superior way to practise. Having adopted it, we now believe this completely and hope that for the benefit of all pets, many other practices will follow our lead."