So your vet has recommended a dental procedure….
Dental disease is very common in dogs and cats with seven out of ten pets over the age of three years having some issues. Fortunately, much of this dental disease is reversible when action is taken early enough, but if left untreated can progress to irreversible severe damage to the teeth, gums and jaw.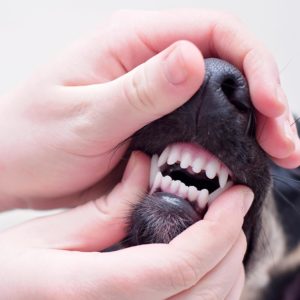 The most common problem we see is periodontal disease where plaque builds up on the tooth surface, especially under the gum line and over time this normally leads to bacterial infection which when untreated frequently causes tooth loss. The bacteria can also enter the bloodstream and cause organ damage, especially affecting the heart, liver and kidneys.
Up to half of all cats may also suffer from an especially unpleasant illness called tooth resorption (TR) where holes develop in the tooth painfully exposing nerves to the air. Cats will remarkably often appear outwardly unaffected by this awful condition, although treatment is essential.
Frequently asked questions